Get Wished allows people to create wish lists of things they want and share it with their friends from their social networks. Users can add items from anything they see on the web via a bookmarklet or through the site.
The StartupBus
I started designing the site during the 2012 StartupBus competition– a 3 day hackathon on a bus going from Las Vegas to Austin. This was the second time I entered the competition. Both years I've been lucky to work with fantastic people.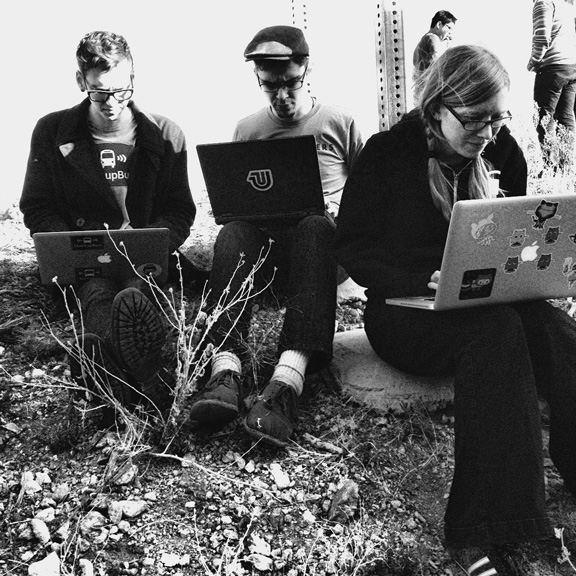 Hacking somewhere near New Mexico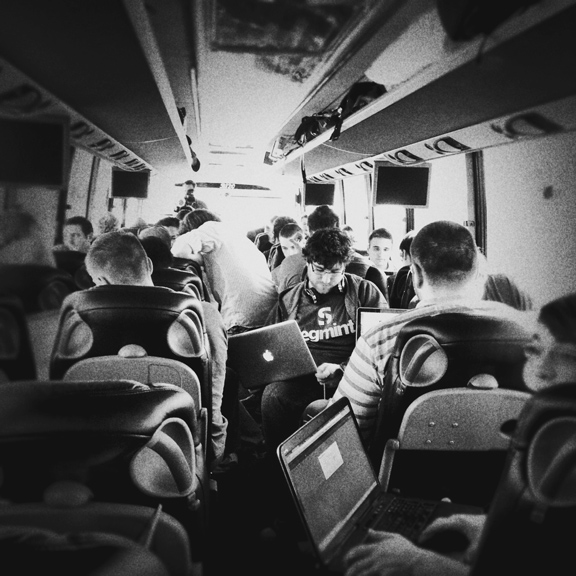 Inside the bus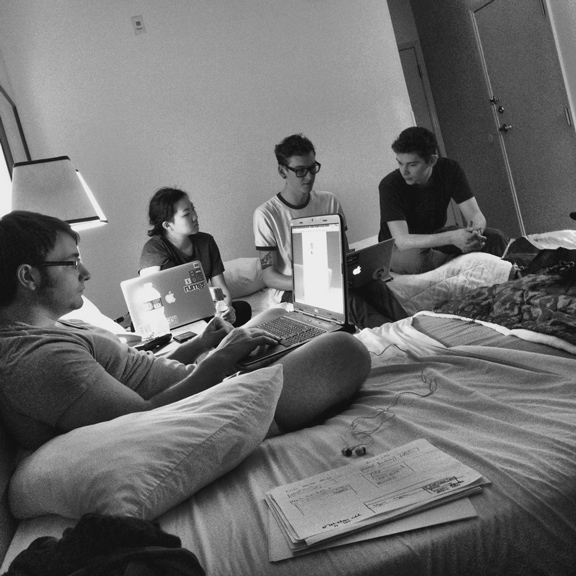 Working all night in the hotel
Most teams don't continue to build the product after the competition finishes, but our team decided to keep working together on the product. We met for dinner one night and discussed what we wanted out of the project. We felt like the product could be successful, we wanted to get more experience launching and growing a product, and we all felt the desire to continue working together.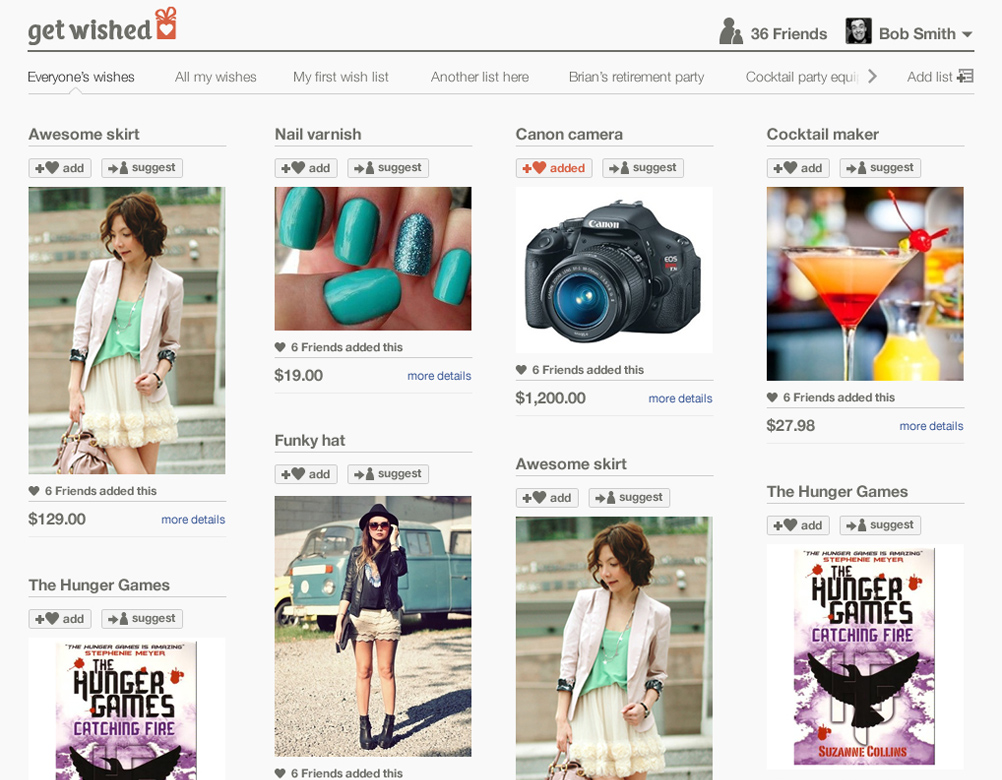 Early design of the dashboard made on the bus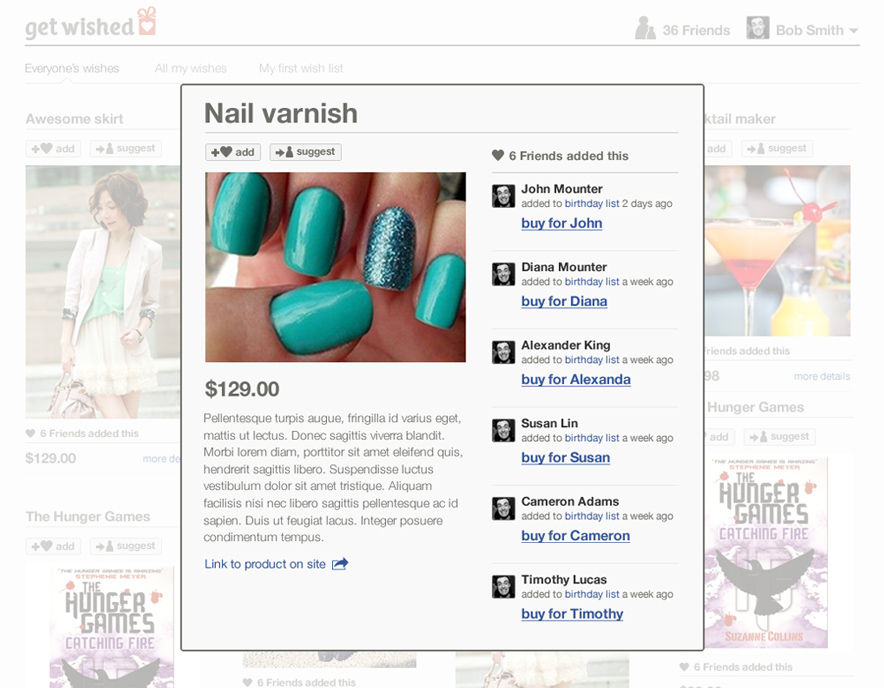 Early design of adding an item to a list
Planning in Las Vegas
The members of our team were spread out over different states. We worked together remotely by having regular skype calls, and using dropbox, trello, and github to collaborate.
A few months after the StartupBus we met in Las Vegas to plan releasing the product and review what we had built so far. I ran a planning session to prioritise features for the first release.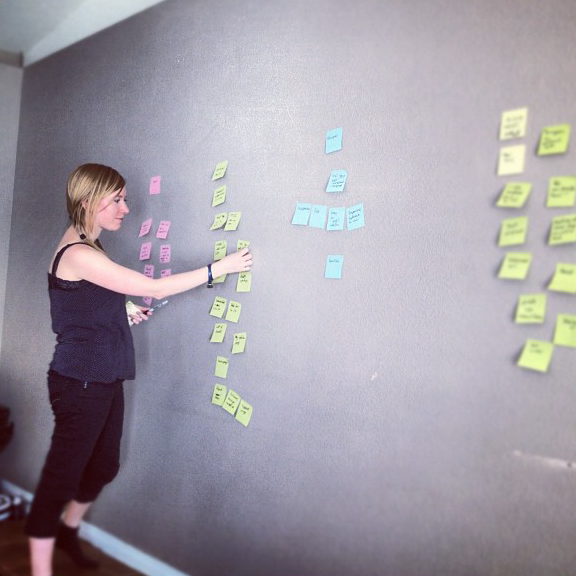 The design
I continued to work on the design after we met in Vegas. The engineers built out a lot of the product but sadly we are all a little too busy with our day jobs to continue at the moment.
Here are some of the final mockups: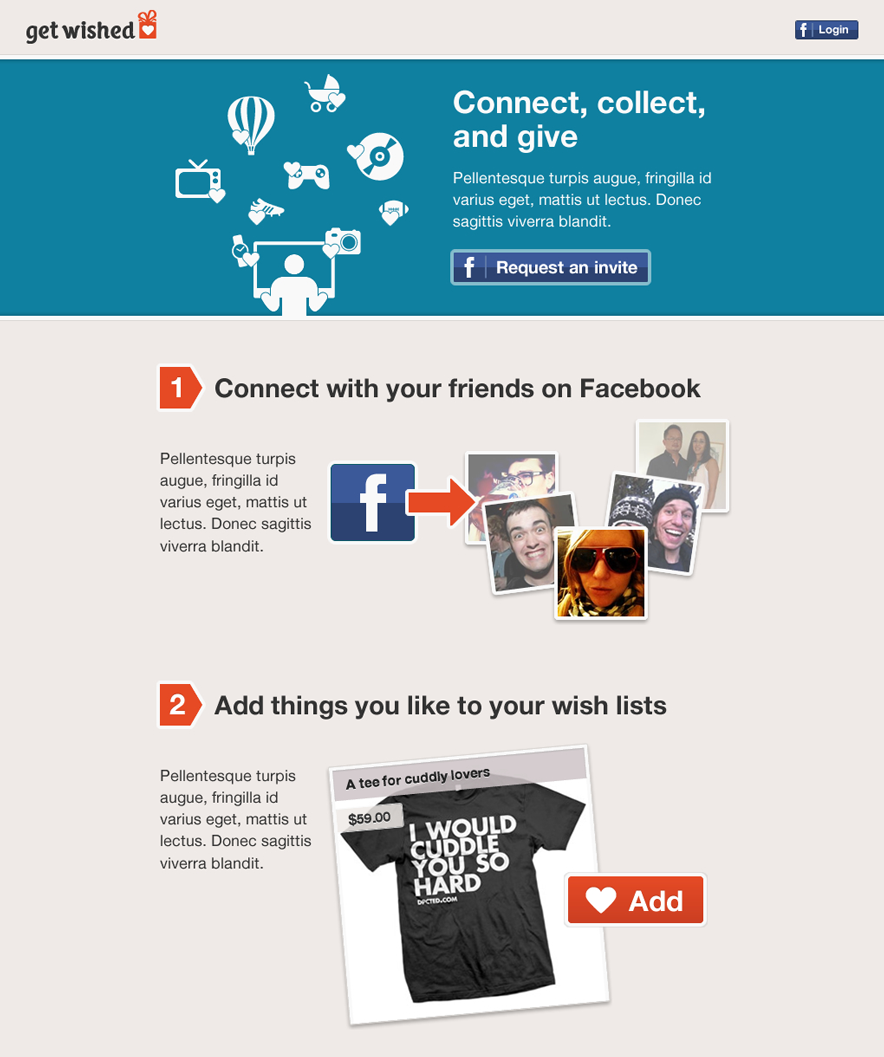 Homepage
Part of the first use experience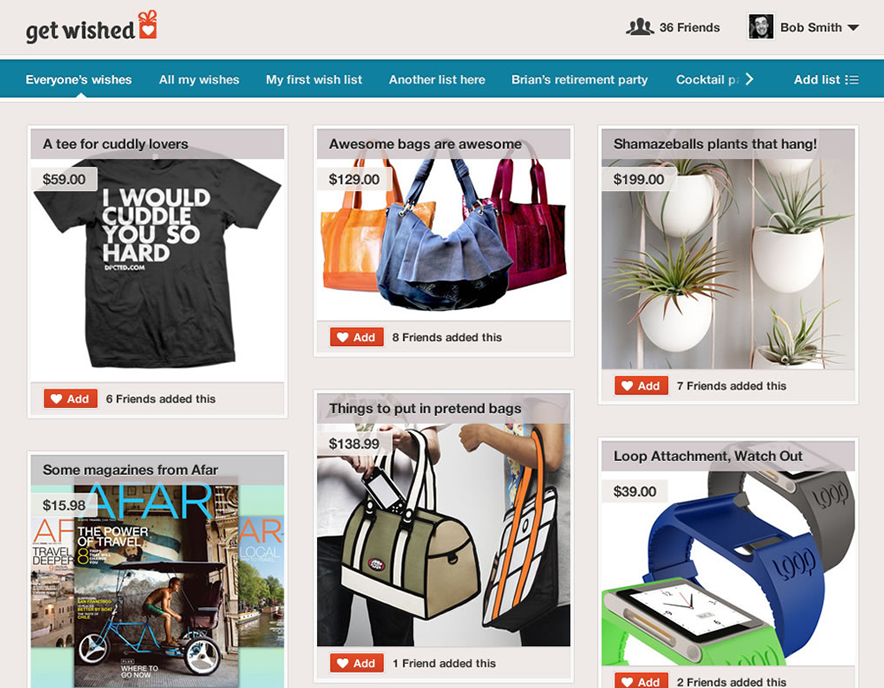 The dashboard showing items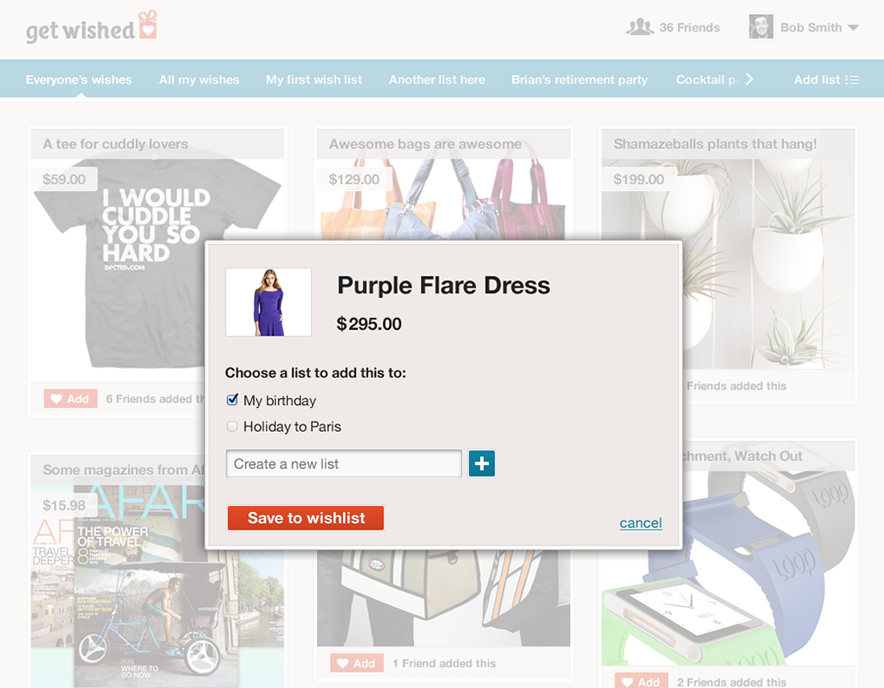 Popover for adding an item to a list