Dinky
Responsive theme for GitHub Automatic Page Generator
In April 2012 GitHub released the GitHub Page Generator to help people create beautiful pages for their projects. After seeing the themes I asked if I could contribute one for the next update.
I designed a responsive theme named Dinky and it was added to the Page Generator themes on GitHub. I also open sourced it so that people can modify it and use it however they like.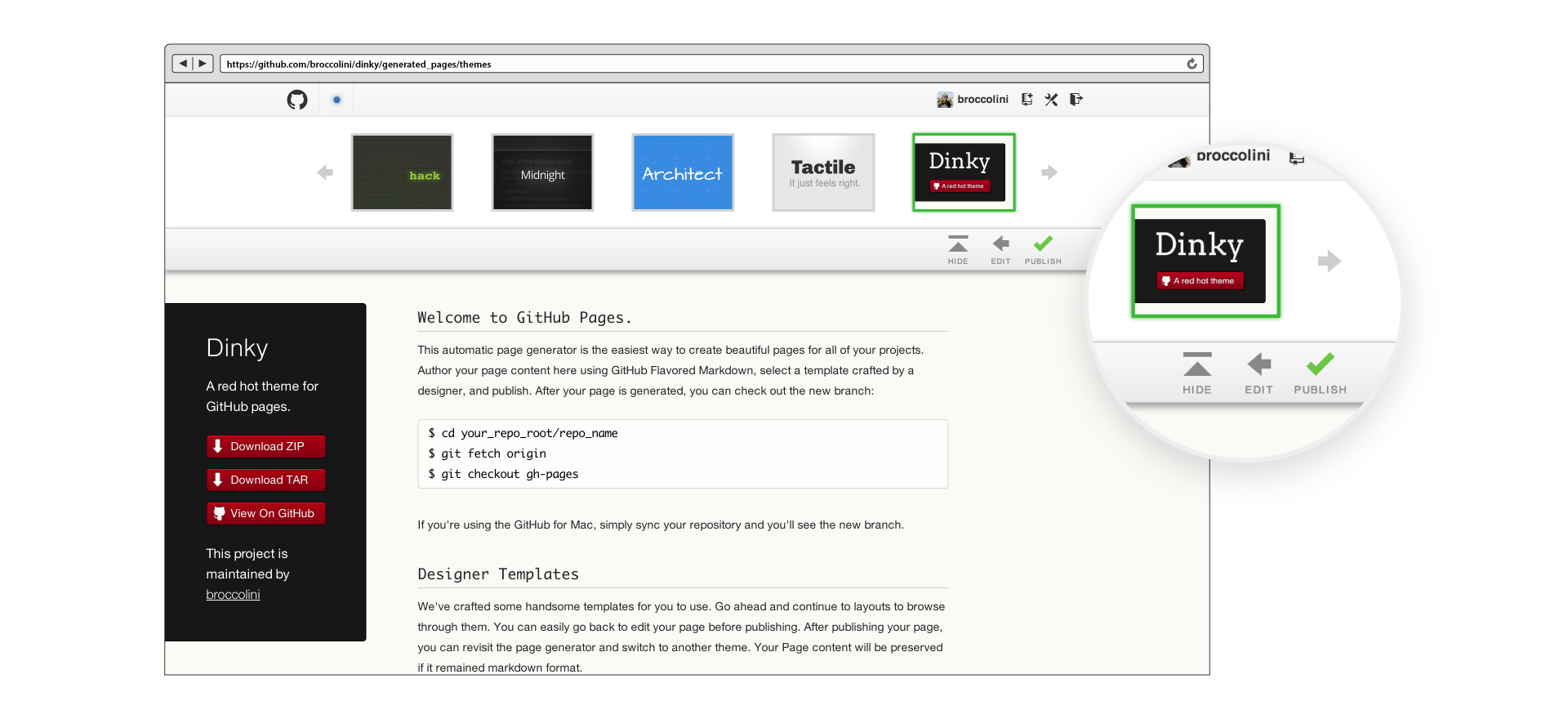 See how it looks in the screenshots below, or have a look at the demo and wiggle the corner of your browser window to see how it resizes.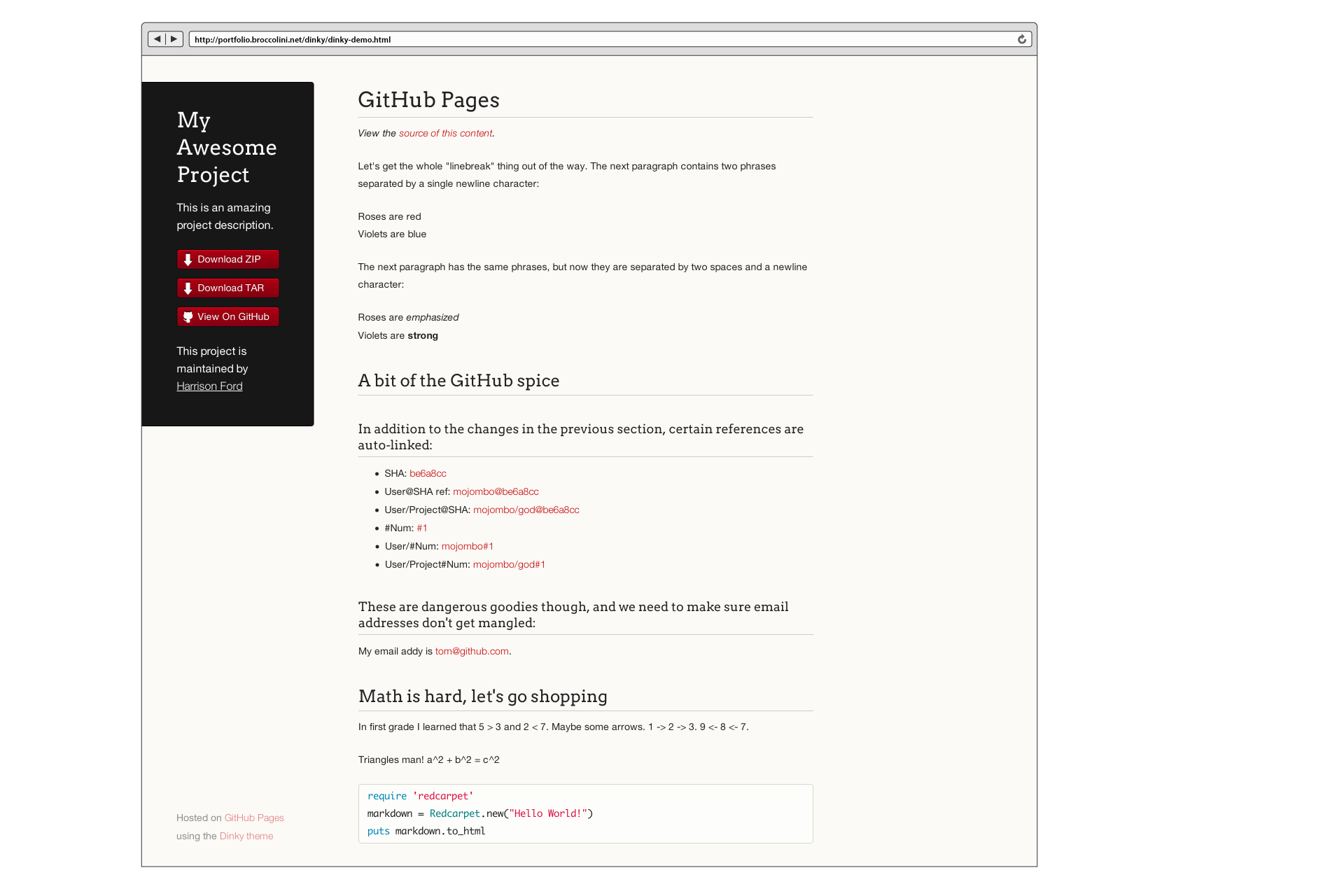 Most of the themes had top-aligned headers so I decided to do a different layout and went with a left-aligned theme. I kept the width of the theme not too wide so that the text and code snippets would be easy to read.